What a winter kick off last week has been! Not quite like a typical November for many years, this time, following a dry autumn, Espoo started to turn white as early as November 5th, when the first snow fell. Followed by a steady snow fall for few days after, there was soon a layer thick enough to enter forest roads and trails on skis, record-early for me.
While I do like winter cycling a lot, and it's a blast especially on a fatbike, swooping through a layer of powder snow, as a Finn, skiing is where it's at. Not a huge fan of cross-country skiing on machine-made tracks, and definitely not a fast skier by any means, it's the unbroken snow that draws me.
November 10th marked the day when there was enough snow in the forests and forest trails to traverse across western Espoo, from the coast to the northern parts around the ring road. Though requiring some zigzagging to connect the dots, and some passages over and under main roads and other man-made obstacles, it was cool to be able to cover such distance, mostly in unbroken snow, this early in the season.
To store a slice of this unusual experience, I took a few video clips on the way and put together a short movie, shared in Vimeo and embedded below.
What followed this was five more days of awe. Each morning I jumped on skis, right at the doorstep, and headed out in the woods. Taxed by the literal trailblazing, carrying a pack, sometimes with an incredible rulk to use in the open, each day I could feel a bit the weight in the muscles, not yet fully adjusted for skiing. Taking it all in, I enjoyed the transformed landscapes, familiar but new. Footprints of deers, hares, foxes and other wild animals soon crisscrossed under the forest canopy loaded by the thick layer of snow.
One evening, returning home at dusk, on a forest road, I saw a large dog-like animal crossing the road ahead of me, in the distance. First I thought it was a loose dog (this was in the Espoo central park), with owner somewhere unseen, but as I reached the tracks across the road, I was not sure. No dog owners at sight, and large tracks coming directly across the road made me wonder if it could have been a rogue wolf. It's a slim chance, but a possibility I cannot confirm. The pawprints were deep in the soft powdery snow (a lot like this) to make anything out of them.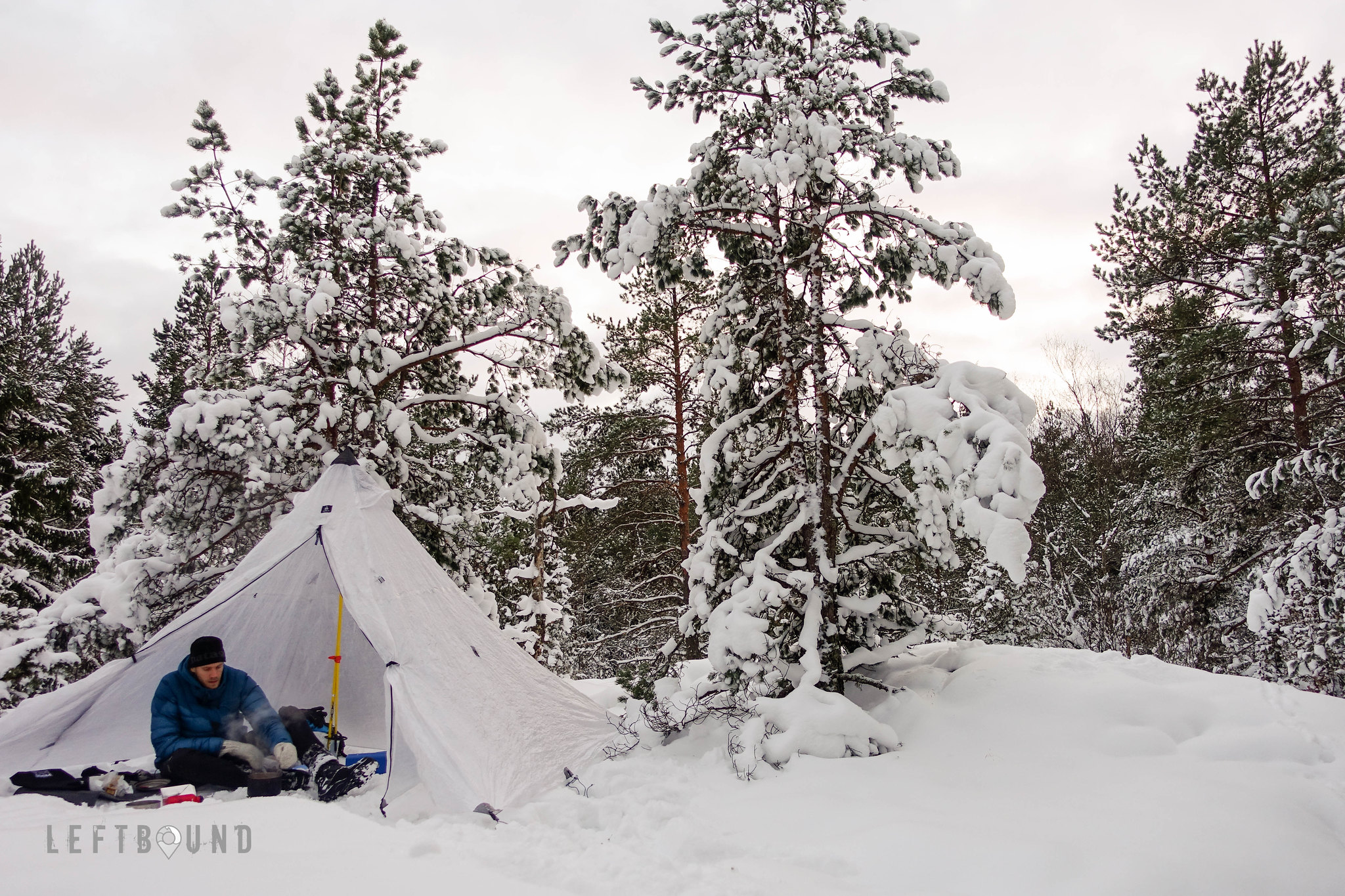 Sadly the weather forecast soon turned into worse, and Father's Day spent out with the family, Monday brought the last longer tour, this time to Nuuksio National Park, accompanied by Marko. Following a new route, somewhat familiar from mountain biking in the area, it was a great tour, again right from our doorsteps!
Tuesday turned out to be better than expected, so a short tour it was again in the nearby forests, before witnessing the imminent destruction of the winter wonderland. Warmed weather and the rain that followed has not completely wiped out the snow, but as trees are now basically clear of all snow, the atmosphere in the forest has changed, as have the acoustics. No picture, as I wish it hadn't happened just yet. Winter, I'm looking forward to an epic comeback!